Pentland Post
February 2012


Welcome to the February 2011 edition of Pentland Post. If you would rather you can download a copy of Pentland Post by clicking here so you can print off a copy and read at your leisure.

In order to download a copy you will need to have the Adobe® Reader® installed on you computer, which can be downloaded from the Adobe website.


During 2011 we clocked up 6,042 volunteer hours compared with 5,063 in 2010 – a new record. That figure includes all our activities, including routine administration, but while the time spent on work days was more or less constant there were significant increases in the hours spent litter picking and in the Harlaw garden.
Thanks to the enthusiasm and industry of Executive Council member, Jayne Gordon, we took a much more pro-active approach to publicity and marketing last year. The outcome was a higher profile and some very welcome additional income to our project fund.
We held 38 work days in 2011 which included installing bird and bat boxes, a kissing gate, path works between Boghall and Castlelaw and in Phantom's and Green Cleughs. Additionally, paths were strimmed at Crosswood and waymarking posts installed; window repairs were carried out at the North Esk bird hide and a gate post and steps installed; tree branches were cleared at Bonaly and Harlaw. Posts were installed on the new biodiversity trail at Harlaw; 300 trees were planted at Swanston and a further 130 at Bonaly.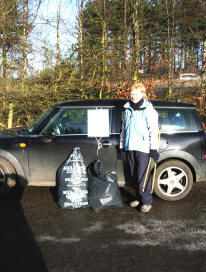 The Winter Warmer walk went ahead successfully in January – it had been cancelled in the two previous years due to weather. The 30 walkers were joined by a few others for mince pies and mulled wine at Harlaw at the end of the walk – a good way to start the year.
A Happy New Year! The first litter picking session of the year was abandoned due to the January storm. However, six litter pickers collected an amazing 18 bags of rubbish at Dreghorn on a bright, if cold, morning in early February.
We have had two attempts to clean the board walk to the Bavelaw bird hide but both were unsuccessful due to frost. We are hoping it will be third time lucky. There is also a problem with the flooding of the path leading to the boardwalk and attempts to rectify that situation will begin shortly.
Work to establish a new path at Silverburn, together with other groups, has begun.
The landowner at Swanston has kindly given us permission to establish a mini arboretum just above the village. Work to clear gorse at the site has begun but it may be the autumn before the trees are planted.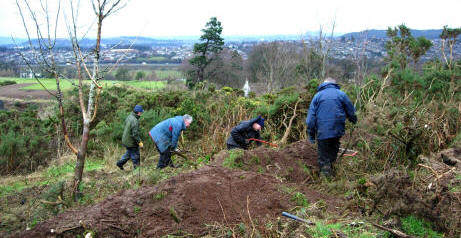 The circular walk from Swanston on 3 December with tales of Henry Cockburn and RLS, which was cancelled twice last year due to weather, was enjoyed by 20 walkers despite the cold. Starting with bacon rolls at Swanston proved popular!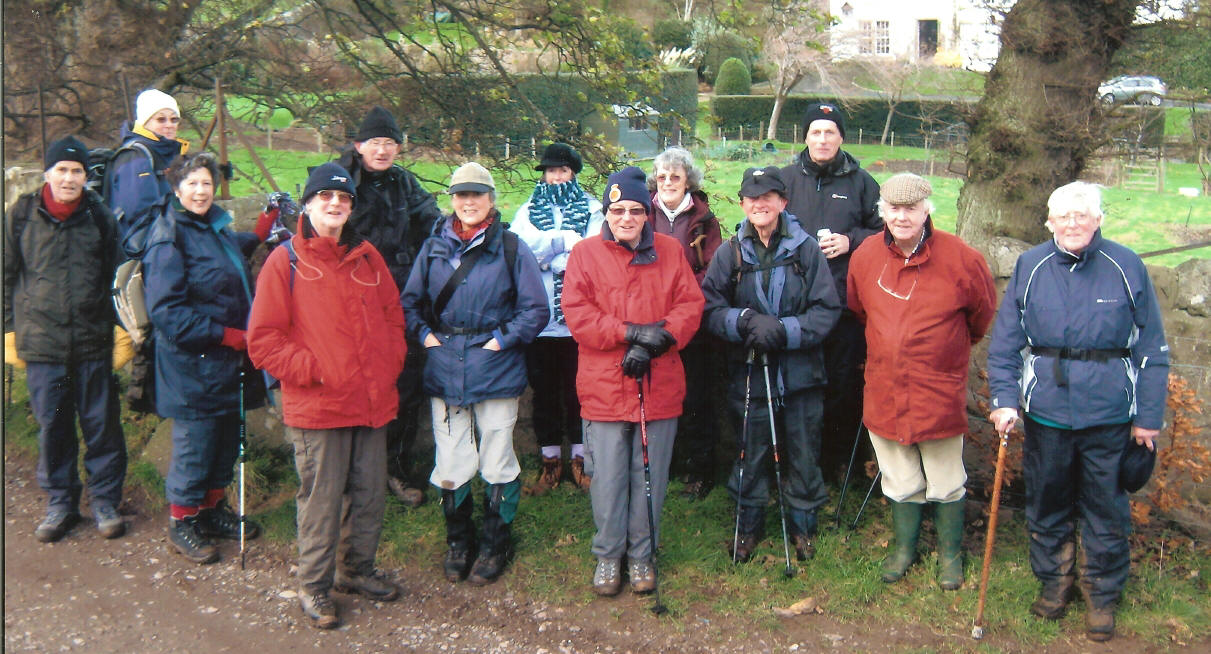 Plans are being made for an Open Access Event on Friday 11 and Saturday 12 May. If you would like to help please register your interest with John Stirling. Last year's event was a great success and was much enjoyed by the participating groups and their carers. This year we hope to include events suitable for children.
The threat of even more wind turbines continues to grow. The appeal process over the 17 turbine Harrows Law proposal remains outstanding.
The application to erect six turbines near Leadburn has been refused by Scottish Borders Council but the developer still has time to appeal.
Applications have recently been lodged to erect 33 turbines at Colzium and 28 turbines at Harburnhead. The sites are adjacent to each other and straddle the A70 near Cobbinshaw and Crosswood reservoirs.
Scottish Borders Council has decided that the proposal for a single turbine at Carlops is unacceptable, essentially because it is visually intrusive, and the developer has withdrawn the application. An application for something much smaller might follow.
The sale of our 2012 calendar has been well received and raised over £2,000. We have recently received a reprint of the Pan-Pentland map and an A5 leaflet about the former mansion at Woodhouselee and the Fraser Tytler Memorial. If you would like a copy of the latter please contact the Secretary.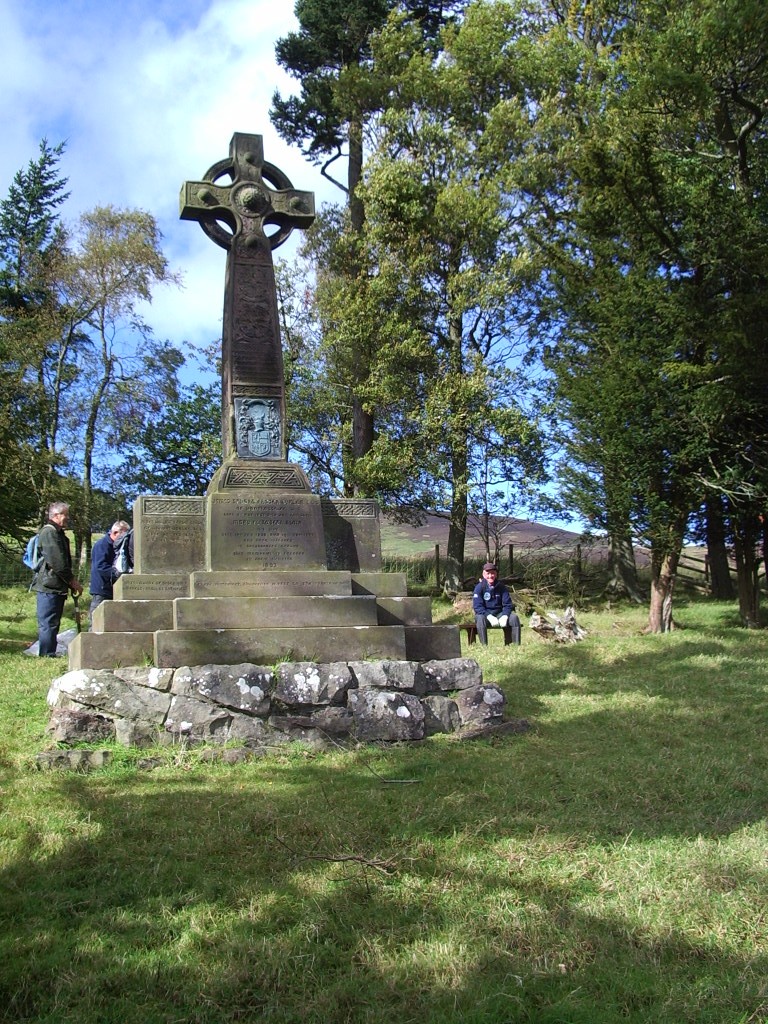 The Harlaw gardeners will resume work in April and we still expect to help create a sensory bed in the garden.
There is a problem with flooding at the path near Woodhouselee and we are seeking permission to re-route the existing path.
More work needs to be carried out in the small strip of woodland at Boghall. We are also looking at the possibility of taking the lead role in a major project to manage the Bonaly woodland on behalf of the Scouts HQ.
The next Pentlands Inspirations competition will be launched later this year and we are standing by to assist.
We expect to work with the Rangers to carry out a number of tasks at the new Harperrig Local Nature Reserve.
With the help of fellow member, Jill Strowbridge, we are planning to undertake some archaeological research at what remains of Blackhill Farm. This is where the Covenanter, wounded at Rullion Green in 1666, sought refuge before being buried nearby. (See walk of the season below.)
Cameron McLeish launched Scotland's newest and largest walking magazine last autumn. To find out more visit: www.scottishwalks.com
Scottish Natural Heritage publishes a free quarterly magazine, The Nature of Scotland. If you would like a copy please contact: Customer Relations Team, SNH, Great Glen House, FREEPOST RRBY-UACB-EGAY, Leachkin Road, Inverness IV3 8NW. The Woodland Trust is looking for volunteers to help record the first sighting of natural spring events such as: bud burst, flowering and emerging bees and butterflies. To find out more visit: www.naturescalendar.org.uk
This summer there will be some changes to the tried and trusted ladies who have managed the Harlaw Teas over the last several years. As a consequence we are looking for bakers who would be willing to provide cakes, cup cakes, scones or tray bakes and deliver them to Harlaw about 10.00 am on 23 June or 8 September. We are also looking for more volunteers to serve 'Teas & Cakes' on those dates which involves either a morning or an afternoon shift of about three hours. To volunteer, or to get more information, please contact the Secretary who knows nothing about this but whose wife is a 'mistress' baker and a long serving member of the current team!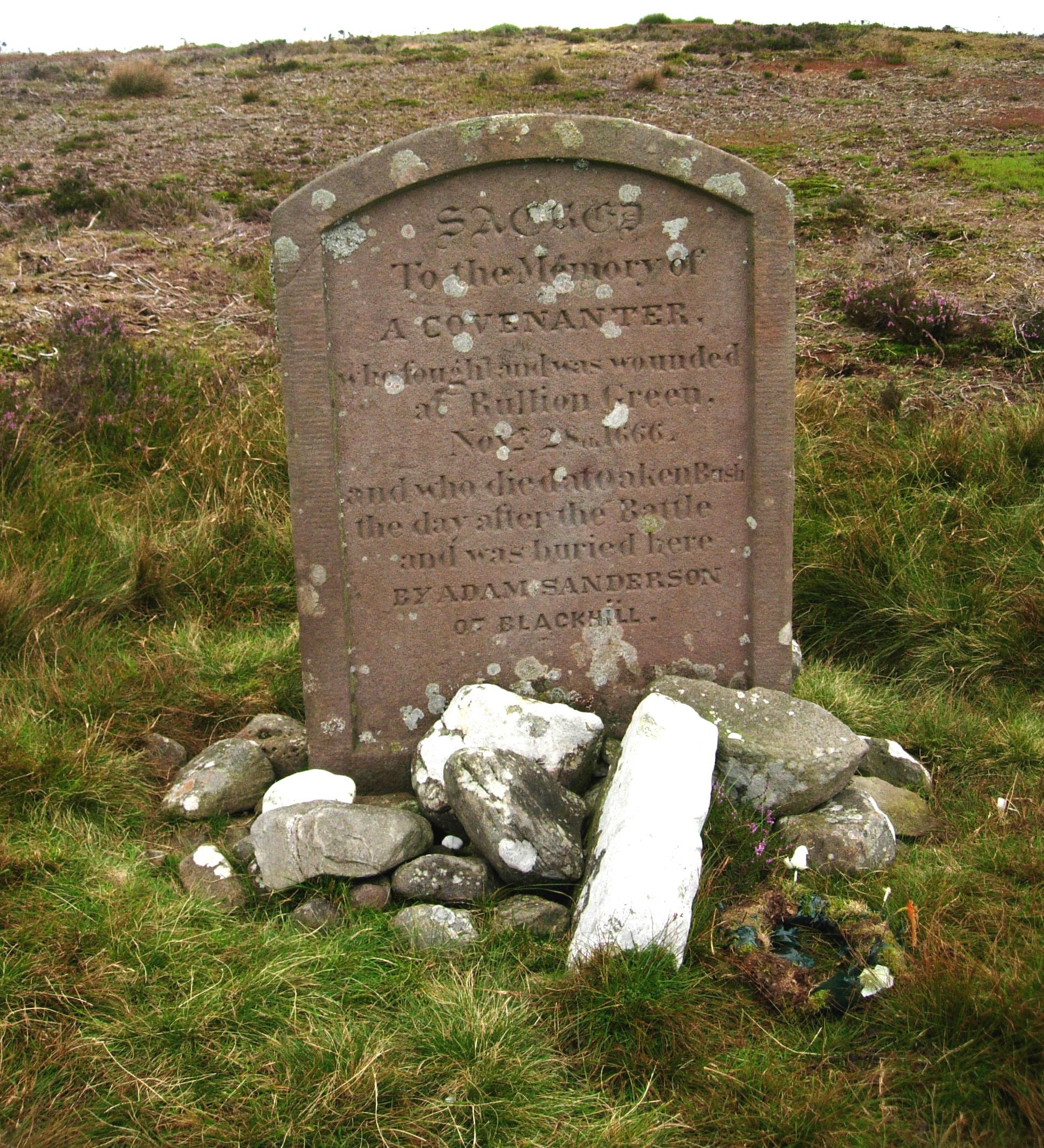 A visit to the Covenanter's grave makes a good spring walk – 6 miles, about 4 hours. It is thought that the Covenanter's name was John Carphin and he wanted to be buried in sight of his native Ayrshire hills. The stone visible today was erected in 1842. The original stone, inscribed Covenanter Dunsyre 1666, is now in Dolphinton church.
Park at Garvald farm steadings (NT098492) and leave the steadings on the route signed West Linton. At Ferniehaugh head left and follow the track northwards to Medwynhead. Cross about 400 metres of open ground to the north of Medwynhead to reach the obvious west-east track and follow it west down to the Medwyn Water. Walk about 1km up the Medwyn Water until you reach the Fingerston Cleuch. Here you have to turn left (west) and climb the sheep track up the side of the Cleuch. Then head south-west across rough ground to the fairly flat summit of Black Law to reach the Covenanter's grave. From the grave head south-east for a bit less than 1km to the major east-west track and follow it eastwards until you reach the Medwyn Water. From there retrace your outward journey.
A dog had a very lucky escape recently when it fell through ice at Threipmuir. It was rescued in the nick of time by the owner using a child's inflatable with the rescuer and inflatable roped to firemen at the water's edge. It could easily have been a tragedy. Never venture onto ice!